French Patio Door Benefits
French doors are an aesthetic and luxurious approach to a backyard door. The twin doors contain wide frames with glass inserts that will completely open up your home. Here are a few other benefits of French patio doors:
Security: The larger frames and smaller glass panels contribute to increased safety and security.
Customization: Many unique design options including colours, materials, glass styles, number of panels, blinds, etc. to suit every home.
Natural Light and Ventilation: Allows for an abundance of sunlight to warm and brighten your home, resulting in lower electricity bills.
Increased Property Value: Increases the appeal of your home and provides a luxurious feature, raising your home's value.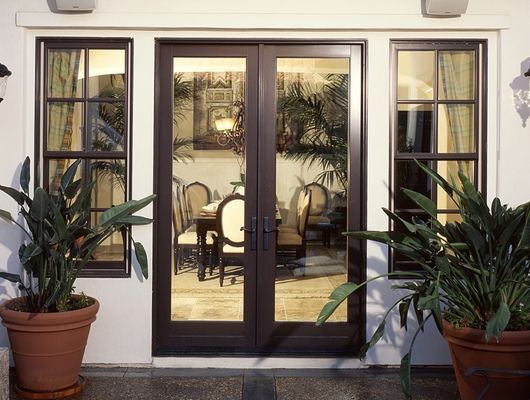 To learn more about the pros and cons of French patio front doors, check out this blog article.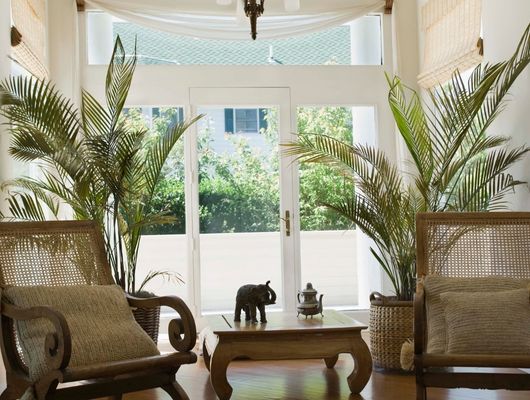 French Door Customization Options
Colour: Available in a wide variety of colours. Colour matching services are also available at an additional cost.
Material: Ask us about our fiberglass and steel door options.
Glass Styles: Translucent, privacy, frosted, and decorative glass options available.
Panels: Choose between a variety of panel setups. Full-length panels and multiple smaller panel configurations are also customizeable.
Blinds: Interior and exterior blinds available for privacy.
Blinds For Your Patio Door
Interior Blinds: Installed between the glass panels to protect from dust, dirt, and damage.
Exterior Blinds: Installed on the outside of the panel.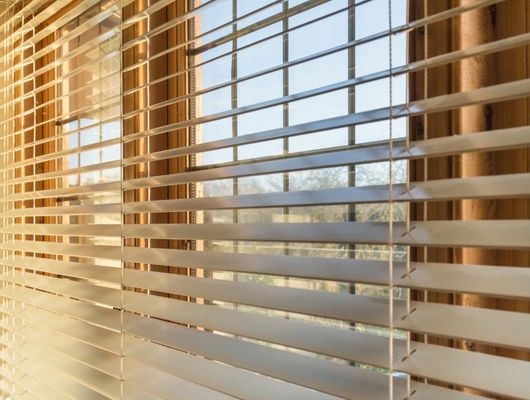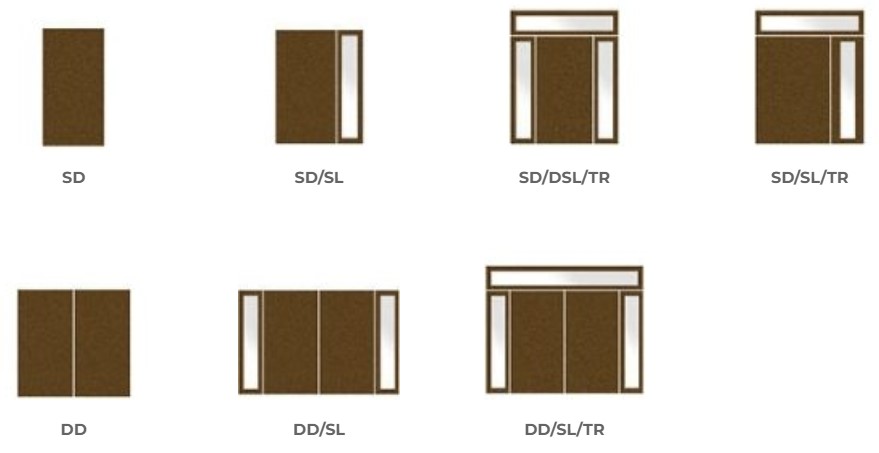 Sidelites and Transoms
Transoms and sidelites available
Available in different shapes and configurations
Inspiration for Your French Patio Door