When choosing a patio door for your backyard, there are two main options, sliding doors, and French doors. The question is, which door is better suited for your home, and how can you tell? This blog will outline the pros and cons of both backyard patio door styles, by comparing the style, space, energy efficiency, safety, and maintenance required for each, so you can determine which one is right for you.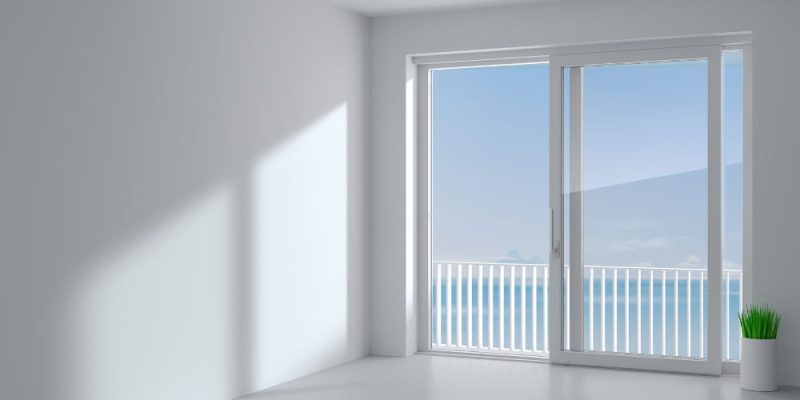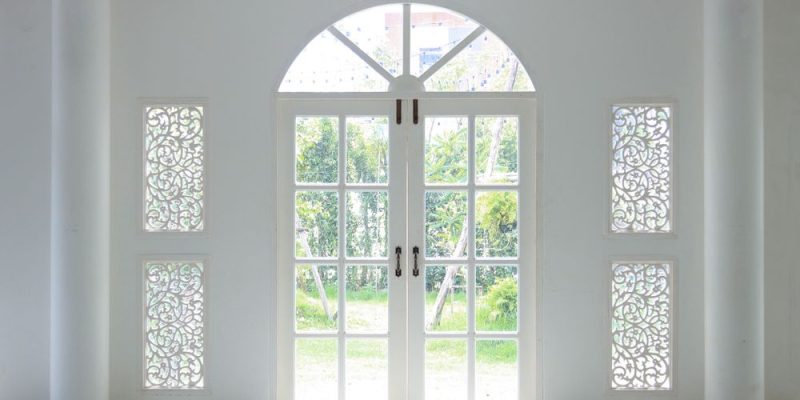 Style
Sliding doors are a more contemporary approach to patio doors. The large glass panels create a cleaner, minimalistic look that is also great for getting uninterrupted views of your yard. Conversely, French doors offer a very traditional look with their two-hinged panels of glass. They are more versatile when it comes to design, as their panels can be customized. For a more modern style, larger and fewer panels can be used; for a more traditional/European style, smaller panels or window grids can be used. 
Takeaways: For a minimalist, contemporary look, sliding doors may be the better option. For a more traditional look that offers unique colour and style customization options, French doors might be the better bet.
Space
Sliding patio doors typically need two tracks installed along the bottom and top of the frame for the panels to slide open and close, so they tend to take up more wall room. On the other hand, French doors swing outward or inward, so they take up more floor room. That being said, if you are considering a classic double door, larger wall space will still be required. The good news is, these doors are much more customizable in terms of meeting size requirements.
Takeaways: Sliding patio doors require more wall space to accommodate the width and thickness of the two sliding panels. French patio doors require more floor space but are highly customizable which allows you to work with your wall space. 
Energy-Efficiency
Both patio doors are energy efficient. However, the level of efficiency will depend on a number of factors. It is best to look for doors with double or triple-pane glass with LowE coatings or UV control. Sealing, insulation, weather stripping, and proper installation also make a huge difference, ensuring there are no cracks for air to seep through. The main difference between the two doors is that sliding doors are tightly sealed to the frame when closed, while french doors may allow for very small amounts of air to seep through the crack between the two doors. 
Takeaways: All of Luma's doors come with weatherstripping material and are professionally installed by our experts. However, energy efficiency will depend on the features of the door. Generally, air is more likely to find its way through French doors, based on the nature of its structure. 
Safety
Both doors come with locking mechanisms for safety and security. Sliding doors usually have a lock attached to the handle, in addition to a kick lock or top bolt, which are either included or are available as add-ons at an additional cost. French doors generally have a higher level of security due to their two-hinged panels that can be locked shut and secured with a deadbolt. 
Takeaways: Due to the two-hinged panel design, French doors can be considered safer. Ultimately, both styles are built to protect your home and come with additional lock options for added security and peace of mind. 
Maintenance
Both doors require regular maintenance to keep them clean and in good condition. Sliding doors are fairly easy to maintain due to the easy gliding feature that prevents the door from getting stuck. Cleaning the tracks every so often and making sure they are properly lubricated is sufficient. For French doors, the weight of the door often leads to problems with the hinges over time. Checking the hinges and latches will need to be done more frequently.
Takeaways: Both doors are fairly low maintenance. For regular cleaning, both can be wiped down using soapy water and a microfiber cloth. Sliding doors tend to require less maintenance due to the easy gliding mechanism that supports the weight of the door. French doors may lead to more problems in the future due to the amount of constant stress on the hinges.
Key Takeaways
Both, sliding doors and French doors offer their own unique set of advantages and drawbacks. Though sliding doors tend to be more widely used, they are both great options that deliver style, good use of space, energy efficiency, safety, and low maintenance. Ultimately, the right door for you will depend on your personal preference and the space you are working with.  
Luma Doors offers a wide selection of sliding patio doors and French patio doors, in a variety of colours, styles, and configurations, to ensure all homeowners are able to find the right door to meet their needs. To take a look at our patio doors, we invite you to visit our showroom in Maple, Ontario. To inquire about our door selection or installation services, or to get set up with your free in-house estimate, give us a call at (905) 303-0560 or fill out our contact form and our team will get back to you shortly.