Modern Black Steel Entry Door
This modern black steel front door, has been creatively designed to provide both protection and style to your house. With a large pull handle and district locking mechanisms, this door is the perfect choice for any homeowner looking to add a touch of modern design and robust protection to their home.
Modern Design Front Door

Multi Layered Insulation

Pull Door Handle

Silver Door Frame & Threshold

Bold Black Exterior

Discreet Locking Mechanisms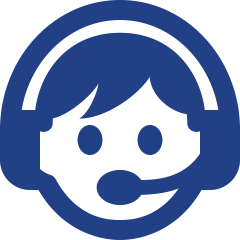 Like This Product?
Call now at
(905) 303-0560
to set up a FREE in-home estimate.
Get Pricing Details
Modern Black Steel Entry Door Configuration Options
Our entry doors come in many different styles so you can choose the one that best fits your home. If you're looking to customize a Modern Black Steel Entry Door, take a look below to see which style options are available.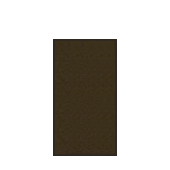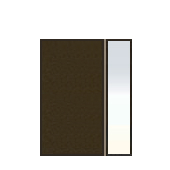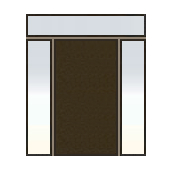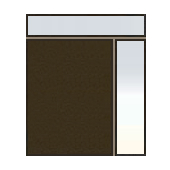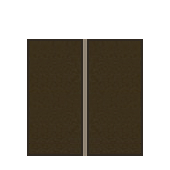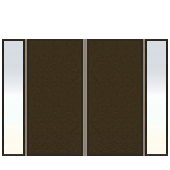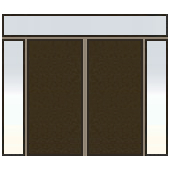 Popular Colour Options
There are many different colours you can choose from for your door. The colours below are popular options among our clients, but are not limited to the only ones you can pick from. We are able to create your door in any colour you choose. Please make sure to contact us if you have any questions regarding colour.

















Modern Black Steel Entry Door Installation
Our entry doors, including Modern Black Steel Entry Door are manufactured locally in Vaughan. So when you purchase one of our front doors, you are not only supporting us, but you are also supporting local businesses. Our team of door installers is made up of experienced and skilled professionals with a wealth of knowledge about the industry. When you hire us, you're assured of high-quality work done by skilled installers who want to ensure maximum energy savings and lasting performance.
At each stage in the process of your installation, our valued expert installers will be on hand to answer any questions you have or show you how to use your new door. We are with you every step of the way.
Limited Lifetime Warranty
Luma Exterior Doors warrants that our door systems will be free of defects in workmanship and or materials used, provided that the door system has been used under normal residential use for a period of ten (10) years from date of purchase. 
Luma Exterior Doors will at its sole discretion or option, repair or replace a door in case such door warps, rusts, or delaminates in normal residential use on all Polytech 24 gauge steel doors for a period of ten (10) years from date of purchase. 
Luma Doors will at its sole discretion or option, repair or replace a door that is defective within the meaning of this guarantee. Any claims for rehanging, refinishing, or other expenses will not be allowed. 
Thickness, width, and height tolerances from nominal sizes shall not exceed 1/16" plus or minus.
For doors 3'0" x 6'8" or smaller, deformation (bow, cup, twist, warp) shall not be considered a defect unless it exceeds ¼" in the plane of the doors itself (doors larger than 7'0" height warp not to exceed 3/8") when measured as specified in Clause 3.1.2.2 C.S.A Standard 0132.2-1972.
All painted door systems are warranted under normal conditions for a period of ten (10) years against weathering, specifically "peeling, cracking or blistering from/on the applied surface and significant ultraviolet discoloration" (greater than 6 Delta E units) cased by natural environmental atmospheric conditions. 
The terms of this warranty extend from the first date of purchase by the user for limited lifetime warranty. This warranty is transferable with original proof of purchase and only applies to residential construction and /or renovations. 
If a warranted product is no longer available, the manufacturer, at its absolute discretion, may replace the warranted product with a substituted item which would be as close as possible in dimension/function and colour. The manufacturer however, cannot guarantee that the replacement item will be exactly the same in all aspects when compared with the original item. 
Exclusions 
Improper installation or service of the doors and related accessories

Wear and tear suffered through normal use (including scratches and cuts) or damage caused by impacts of accidents

Damage from improper care and maintenance. Proper care and maintenance is the responsibility solely of the homeowner. 

Discolouration or damage caused by exposure to intensive or excessive light including ultra violet light, moisture or heat

Alterations, modifications or use of the warranted products which is beyond or inconsistent with the supplied product instructions and which has not been authorized by Luma. 

Condensation or excessive ice build up. Condensation that may occur dues to excess level of humidity within the building. Floor vents must be properly located. 

Any miscellaneous items added or affixes to the door such as wreaths, door knockers, door numbers, peepholes or any decorative items which may cause scratching to the finished surface or damage to the door will Void all warranties. 

Pressure washing doors will Void warranty

Economic loss

Any door system with a storm door installed will void all warranties, due to excessive heat build up. 

All warranties will be Void if Fiberglass door systems do not have a multi-point locking system. 

Acceptable variance in the staining process for fibreglass doors systems may not be exactly as per brochure colour shown. 

Problems due to misuse or abuse, failure to follow proper maintenance (ex: harmful solvents or cleaning solutions) as a result of any cause beyond our control (ex: fire, flood, earthquakes) or other acts of nature and acts of 3

rd

party.  

Any door which has been repaired or modified or attempted to have been repaired or modified by any person other than an authorized representative of Luma Doors
How to make a warranty claim?
Proof of purchase must be supplied. Proof of home ownership and date of product purchase must also be supplied upon a warranty claim submission. 
Attention: Upon receiving your notification, we will send out an acknowledgement within 24 hours to the contact to which you have provided. We will investigate your claim and begin to take action within 45 days after receipt of notification. If the investigation reveals that this warranty does not apply, then the warranty claim will become null and void.
Energy Efficency
Energy efficiency is key when choosing the right doors for your home. At Luma Doors and Windows, we carry a wide selection of energy-efficient doors for you to choose from. We are dedicated to providing our customers with the best possible doors for their individual needs. Our doors are specifically designed to save you money, while maintaining your home's comfort.
When it comes to keeping your home comfortable, you want to keep the heat out in the summer and keep the heat in during the winter. That's why we offer a variety of energy-efficient options, including double or triple glazing, Low-E glass, inert gases between glass panes, low conductivity spacer bars, and insulated frames, sashes, and door cores.
Rathan Kandasa
2022-08-29
Great customer services excellent price and excellent job
After a lot of research we chose the right company. Alex and his crew were extremely professional and the installation went very smooth. The company even threw in an extra accessory for security system monitor with a matching color combination.
John Bongertman
2022-06-20
Very professional service and outstanding work. I highly recommend Luma Doors & Widows for all door and window replacement needs.
Extremely happy with Luma Doors & Windows! Alex is very knowledgeable, easy to work with and provided great customer service!! I highly recommend them!!!
Daniel Tsinman
2022-04-03
Incredible customer experience from start to finish. Extremely knowledgeable, competitive pricing and very responsive.
Lillian Foroozandeh
2022-04-03
Thank you Luma for the incredible work done on my front door! So impressed with the service and professionalism of your team. Quick turnaround and great outcome. Couldn't be happier 😊
We chose the right company for replacing our front doors. The installation was delayed for a couple of months, but we are very happy with the look of the door and the quality of the installation.
Alex from Luma Doors was extremely helping from start to finish! I wanted a custom design and he made my vision come true! Amazing quality and workmanship! Will definitely recommend to anyone looking for superior quality and fast turnaround! Would give 10 stars!! Thank you for making my house the prettiest on the block!
Luma replaced the windows in our home and we got our front door from them as well. The windows and the door both look and function great. Thank you for both a great professional service as well excellent customer service. It was a pleasure doing business with you.