YOUR WINDOWS AND DOORS EXPERTS
Luma Doors + Windows is your source for all of your
windows and doors in Vaughan
. We carry an impressive range of locally manufactured entry doors and factory direct vinyl windows. Contact us today for a
free in home estimate
.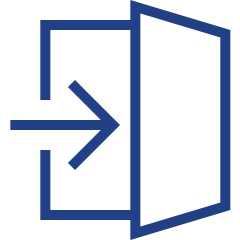 Quality Materials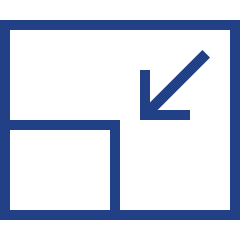 Custom Options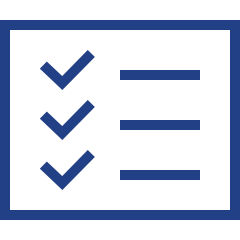 Energy Efficient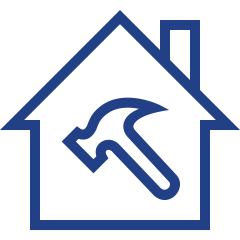 Expert Installations
Recent Installations in Vaughan
Why Choose Us For Your
Vinyl Windows And Entry Doors

FREE IN-HOME ESTIMATEWe make it easy for you to find the products that will improve the aesthetic and energy efficiency of your home.

EXPERT INSTALLATIONOur pros have plenty of experience with installations for vinyl windows and entry doors.

START SAVING TODAYWith our factory-direct, energy efficient products, you will save money in the short and long term.
· FREE IN-HOME ESTIMATE ·
What is the average cost to replace windows?
The average cost to replace windows in Vaughan is:
| Window Type | Window Prices |
| --- | --- |
| Price Estimate | FREE in Vaughan |
| Bay/Bow | $2,499-$5,999 |
| Casement | $389-$949 |
| Awning Window | $389-$949 |
| Sliding Window | $259-$789 |
| Sliding Hung Window | $269-$849 |
How much does it cost to install new windows by room?
The cost to install new windows to different rooms of your house in Vaughan is:
| Window Location | Window Prices by Room |
| --- | --- |
| Price Estimate | FREE in Vaughan |
| Kitchen | $349-$849 |
| Living Room | $1199-$2499 |
| Bedroom | $449-$1199 |
| Basement | $249-$649 |
| Basement Egress | $1499-$3999 |
Browse Our Latest Windows & Doors Installations Near You
What Our Clients in Vaughan Say
Rathan Kandasa
2022-08-29
Great customer services excellent price and excellent job
After a lot of research we chose the right company. Alex and his crew were extremely professional and the installation went very smooth. The company even threw in an extra accessory for security system monitor with a matching color combination.
John Bongertman
2022-06-20
Very professional service and outstanding work. I highly recommend Luma Doors & Widows for all door and window replacement needs.
Extremely happy with Luma Doors & Windows! Alex is very knowledgeable, easy to work with and provided great customer service!! I highly recommend them!!!
Daniel Tsinman
2022-04-03
Incredible customer experience from start to finish. Extremely knowledgeable, competitive pricing and very responsive.
Lillian Foroozandeh
2022-04-03
Thank you Luma for the incredible work done on my front door! So impressed with the service and professionalism of your team. Quick turnaround and great outcome. Couldn't be happier 😊
We chose the right company for replacing our front doors. The installation was delayed for a couple of months, but we are very happy with the look of the door and the quality of the installation.
Alex from Luma Doors was extremely helping from start to finish! I wanted a custom design and he made my vision come true! Amazing quality and workmanship! Will definitely recommend to anyone looking for superior quality and fast turnaround! Would give 10 stars!! Thank you for making my house the prettiest on the block!
Luma replaced the windows in our home and we got our front door from them as well. The windows and the door both look and function great. Thank you for both a great professional service as well excellent customer service. It was a pleasure doing business with you.
Helping You Improve Your Home
Vaughan Windows And Doors Installation Services
Homeowners in Vaughan want their home to be beautiful, comfortable and inviting. Apart from that, they want it to be energy efficient so that they can save money on energy bills.
The team at Luma understands this, which is why we work closely with our clients to help them find the best windows and doors that satisfy all of their needs. Every homeowner is different, and we offer a number of custom options for our vinyl windows and entry doors to meet the needs of all of our valued customers. Our team also takes the time to help our clients understand how they can save money with our fantastic products.
From our vinyl windows, which includes casement, awning, fixed, hung, bay, bow, custom-shaped, and sliding windows, to our entry doors, which includes steel, fiberglass, patio, storm, and garage, you'll find the perfect option for you.
Once we have helped you select the perfect windows and/or doors for your home, our installation crew will professionally install your new products in your home .
· Call-Us: (905) 303-0560 ·
Free In-Home Estimate for Vaughan's Homeowners
Unbeatable Prices
Submit the form below for a free, no obligation in home estimate
Serving Vaughan and Surrounding Areas
The team at Luma Doors + Windows is available to help homeowners with all of their windows and doors needs. No matter where you are in Vaughan and surrounding areas, you can call us to help you.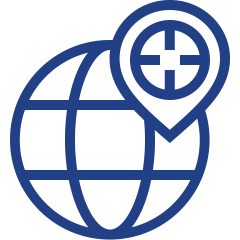 Questions About Our Windows and Doors Services in Vaughan
How do you install new windows and doors in Vaughan?
It's important to consider how your home can be more energy-efficient and even nicer. New windows will change the look of a place, but also make it easier for you heat or cool with ease!
Step 1: Plan the Job
We want to make sure that you have a window or door for any size, room and function before we install it. At this stage of planning what material will work well in your home so there are no future problems when installing them throughout the house.
Step 2: Preparing Walls
The most common cause of leaks around windows is moisture that has penetrated the building due to poor preparation. Luma experts will make sure all old plaster, loose bricks or mortar are removed before applying new rendering and plasterers it for you to ensure a dry installation process with no problems at all!
Step 3: Window Frames
Installing a window or door frame is an intricate process that requires the expertise of professionals. Before installing your new construction, we will ensure it aligns with current building width and height regulations as well as neighboring properties for aesthetics purposes- not just functionality! We'll countersink any nails used into woodwork so they're below surface level and avoid damage when future maintenance needs arise in years ahead such internal doors removal during remodels.
Step 4: Window or Door Installation
We install our windows and doors with care to ensure they are installed properly, secured from the frame of your house, as well as water intrusion. Once you have them in place we allow time for settling before permanently fixing it so that any glass panels will stay put due their seals around edges which can prevent breakage under pressure or stress conditions such has excessively wet weather might bring about!
(or) We take great pride when installing new doorways by making sure there is adequate wind load support via securing at various points throughout installation process; additionally once final touches like trimming out opening for handle placement is completed along with adding swooping curves where needed – all done without sacrificing beauty.
Do you offer a free estimate for windows or doors replacement?
Yes, absolutely. For your convenience, we offer free estimates for new windows and doors. We can walk through your home and look at all the rooms that will be affected, so you can visualize how it will look once we're finished, even if you aren't sure what you want.
How Long Will the Windows and doors Installation Process Take?
The length of every project varies depending on a variety of factors, so understanding the factors that can influence its length will help you plan ahead. You'll also have a better sense of what to expect so that you're better prepared.
As we begin by examining the factors that could affect the length of the project, let's get started:
Window and door types and numbers that need to be installed

If you are having difficulty accessing the existing window or door installation locations (for example, a brick exterior will be harder to access than a wood frame).

Amount of labor available to complete the project if relevant construction trades are called in

Sizes of windows and doors
Is Vinyl a Good Choice for Door and Window Frames?
In today's market, vinyl windows are the most popular type of window. According to The Safety Window Institute, vinyl has now outsold aluminum for over a decade. They are also favored because they are durable and energy-efficient. Vinyl window frames are very popular because of their low price. Although it is argued that newer technologies like fiber-reinforced plastic (used in patio doors) can match or even exceed the durability of vinyl, there is no doubt that vinyl is still more popular than ever.
Older houses are given new life with a new set of vinyl windows. Their energy efficiency, affordability, durability, and ease of maintenance make them an excellent choice. Today, you can achieve all of these advantages on your own century-old house more easily than ever thanks to newer installation techniques.
A home that blends in so well with the neighborhood is also safe from intruders because of its durability. As well as being resistant to extreme temperatures, vinyl frames are also nearly impossible to break. Therefore, they are your first line of defense against burglars who are trying to sneak into your home or apartment.
When do I know that I need to replace the entry doors of my house?
What do you think about entry doors that look very old? You may already know this fact, but are unsure when it is time to replace your doors. Take note of these indicators:
The doors squeak or crack when opened; parts of the frame or lock are rusted; the hinges may need to be replaced; exposed nails; worn-out paint; difficulty entering or exiting.
A properly functioning front door is vital to the security of your house. In addition, your house is protected from the elements and burglars are prevented from entering. If you replace your old entry doors with new ones, you will not only be able to maintain the value of your property, but you will also increase its appeal.
In addition to solid wood or metal, side-by-side glass panels are now available as an option for front doors. The result will usually be that the house will receive more natural light during the day and that electric lighting will be reduced at night. Having large panes of glass that let in a variety of angles of natural light will enable people to see outside their homes better.
When do I know that I need to replace my windows?
As a general rule of thumb, you should notice if you are experiencing any or all of these symptoms: drafts during the winter months, excessive heat near windows on sunny days, foggy windows in the summer, and uneven heating throughout the house.
It is a good idea to have a professional inspect your windows for wear-and-tear damage if you notice any of these problems. Professionals will be able to tell you what needs to be updated or replaced immediately. You can also schedule an appointment as soon as possible to ensure your drafty windows do not let in too much cold air during the winter. This will keep you warm and cozy during the cold months!