YOUR WINDOWS AND DOORS EXPERTS
Luma Doors + Windows is your source for all of your
windows and doors in Kitchener
. We carry an impressive range of locally manufactured entry doors and factory direct vinyl windows. Contact us today for a
free in home estimate
.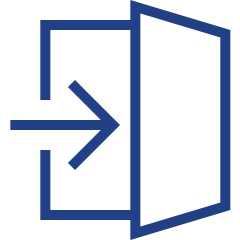 Quality Materials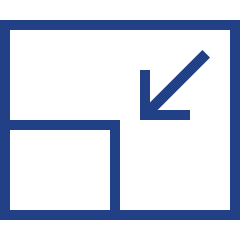 Custom Options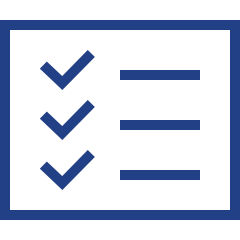 Energy Efficient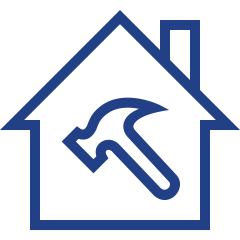 Expert Installations
Recent Installations in Kitchener
Why Choose Us For Your
Vinyl Windows And Entry Doors

FREE IN-HOME ESTIMATEWe make it easy for you to find the products that will improve the aesthetic and energy efficiency of your home.

EXPERT INSTALLATIONOur pros have plenty of experience with installations for vinyl windows and entry doors.

START SAVING TODAYWith our factory-direct, energy efficient products, you will save money in the short and long term.
· FREE IN-HOME ESTIMATE ·
What is the average cost to replace windows?
The average cost to replace windows in Kitchener is:
| Window Type | Window Prices |
| --- | --- |
| Price Estimate | FREE in Kitchener |
| Bay/Bow | $2,499-$5,999 |
| Casement | $389-$949 |
| Awning Window | $389-$949 |
| Sliding Window | $259-$789 |
| Sliding Hung Window | $269-$849 |
How much does it cost to install new windows by room?
The cost to install new windows to different rooms of your house in Kitchener is:
| Window Location | Window Prices by Room |
| --- | --- |
| Price Estimate | FREE in Kitchener |
| Kitchen | $349-$849 |
| Living Room | $1199-$2499 |
| Bedroom | $449-$1199 |
| Basement | $249-$649 |
| Basement Egress | $1499-$3999 |
Browse Our Latest Windows & Doors Installations Near You
What Our Clients in Kitchener Say
Rathan Kandasa
2022-08-29
Great customer services excellent price and excellent job
After a lot of research we chose the right company. Alex and his crew were extremely professional and the installation went very smooth. The company even threw in an extra accessory for security system monitor with a matching color combination.
John Bongertman
2022-06-20
Very professional service and outstanding work. I highly recommend Luma Doors & Widows for all door and window replacement needs.
Extremely happy with Luma Doors & Windows! Alex is very knowledgeable, easy to work with and provided great customer service!! I highly recommend them!!!
Daniel Tsinman
2022-04-03
Incredible customer experience from start to finish. Extremely knowledgeable, competitive pricing and very responsive.
Lillian Foroozandeh
2022-04-03
Thank you Luma for the incredible work done on my front door! So impressed with the service and professionalism of your team. Quick turnaround and great outcome. Couldn't be happier 😊
We chose the right company for replacing our front doors. The installation was delayed for a couple of months, but we are very happy with the look of the door and the quality of the installation.
Alex from Luma Doors was extremely helping from start to finish! I wanted a custom design and he made my vision come true! Amazing quality and workmanship! Will definitely recommend to anyone looking for superior quality and fast turnaround! Would give 10 stars!! Thank you for making my house the prettiest on the block!
Luma replaced the windows in our home and we got our front door from them as well. The windows and the door both look and function great. Thank you for both a great professional service as well excellent customer service. It was a pleasure doing business with you.
Helping You Improve Your Home
Kitchener Windows And Doors Installation Services
Homeowners in Kitchener want their home to be beautiful, comfortable and inviting. Apart from that, they want it to be energy efficient so that they can save money on energy bills.
The team at Luma understands this, which is why we work closely with our clients to help them find the best windows and doors that satisfy all of their needs. Every homeowner is different, and we offer a number of custom options for our vinyl windows and entry doors to meet the needs of all of our valued customers. Our team also takes the time to help our clients understand how they can save money with our fantastic products.
From our vinyl windows, which includes casement, awning, fixed, hung, bay, bow, custom-shaped, and sliding windows, to our entry doors, which includes steel, fiberglass, patio, storm, and garage, you'll find the perfect option for you.
Once we have helped you select the perfect windows and/or doors for your home, our installation crew will professionally install your new products in your home .
· Call-Us: (905) 303-0560 ·
Free In-Home Estimate for Kitchener's Homeowners
Unbeatable Prices
Submit the form below for a free, no obligation in home estimate
Serving Kitchener and Surrounding Areas
Questions About Our Windows and Doors Services in Kitchener
How do you install new windows and doors in Kitchener?
We're happy to assist you in determining what's best for every situation. We know that hiring Luma will give your home or business longer-lasting windows, doors and more!
Step 1: Plan the Job
Planning ahead can make the difference between an excellent installation and one that is sub-par. Make sure to take into consideration any obstacles or other projects in your area before getting started with window replacement, as this will keep both you and others safe during work hours. The key element for a successful project? Knowledge!
Step 2: Preparing Walls
LUMA is the only thing standing between you and rot. We help make sure windows don't leak, sealants are applied properly so they won't seep through old mortar or plaster, preventing moisture from wreaking havoc on a building's integrity!
Step 3: Window Frames
You should never underestimate the value of updating your home with new windows and door frames. Not only will they improve quality of life for you, but those coming after in future generations as well! Make sure any messes made during installation are cleaned up so there aren't nail stuck bricks or mortar breaking apart from vibrations caused by steps inside houses with old weathering patterns on their exterior surfaces.
Step 4: Window or Door Installation
We will make sure your new windows and doors are installed securely to prevent water from seeping in! You can depend on us for a quality job well done.
Do you offer a free estimate for windows or doors replacement?
Yes we do!
We want you to have a positive experience from beginning to end. We offer a free consultation that includes an exterior and interior assessment of your windows or doors, whatever is necessary to ensure accurate pricing and a quote for you. Our goal is to get it right the first time so that you will be 100% happy with our service.
How Long Will the Windows and doors Installation Process Take?
The length of time it takes for your windows and doors to be installed depends on a variety of factors. Among them are:
1) Whether you already have an idea of the type of windows you want installed in your home.
(2) The size and shape of the windows
3) Replacement of the number of windows
4) Window and door styles
5) Where the windows are located
(6) Condition of existing windows or doors
7) The time frame
8) The customer's budget for the window replacement project
Is Vinyl a Good Choice for Door and Window Frames?
In addition to being affordable, vinyl windows do not require regular maintenance, so they are a popular choice among homeowners. There are several advantages to vinyl windows:
1) Vinyl windows are cheaper than other materials used for building new windows, such as wood, aluminum, fiberglass, etc.
2) Vinyl windows are very energy efficient since they can save up to 30% on heating and cooling costs.
3) Vinyl windows come in a variety of models and designs, which means that you will have to think about having something special when you use them since they do not have a unique design.
4) Vinyl windows are resistant to cracking, and most damages are caused by impacts similar to those caused by hailstones. Due to this resistance, they are an excellent choice for homes located in areas susceptible to severe weather conditions.
5) Vinyl frames provide greater insulation due to air pockets found in between them, which reduces expenses related to heating and cooling.
When do I know that I need to replace the entry doors of my house?
If your entry doors are showing several signs of wear and tear, you may want to consider replacing them. Discoloration, fading, rusting, corrosion, scratches, and dents that don't go away are some of the signs that your home is deteriorating. You may have to replace entry door frames if they're warped or bowing out at the bottom because of moisture damage. If the deadbolt locks or hinges of steel doors are rusted through, they may need replacing as well. It's time for a replacement if any screws in the jambs or threshold have broken off because once these screws break off, they leave holes which allow moisture into the house.
When do I know that I need to replace my windows?
There are several factors that make it difficult to determine when it's time to replace your windows, from air leaks to noticing leaves piling up against your front door. Generally speaking, your home's windows should be replaced when they no longer conserve energy effectively.
Many times, you will not realize that your windows need to be replaced until there are serious problems. The following warning signs indicate when you may need new replacement windows in Portland. Among them are:
Air Leaks : If you notice drafts in certain parts of the house or that the structure does not have enough insulation, you may need to add or replace window and door insulation.

Squeaky Windows : If your old windows begin to squeak when opened or closed, it may indicate that things are getting worn out and this could affect their energy efficiency. During the colder months, these squealing sounds can even allow heat to escape from your house.

Foggy Window Panes: A broken window pane is an obvious sign that it's time to replace your windows. It is more likely, though, that there are air leaks around the edges of the window pane if there is condensation on the outside of the glass but no visible cracks.

Cracks in window glass: These are a clear indication that it is time for you to replace your windows with newer and more efficient models. Watch out for cracks that appear larger than usual or appear at the bottom of the pane where heat accumulates.

Moisture Buildup: In colder months, if moisture builds up on your window sills, you need to fix this problem insulation as well as air sealing around your home's windows if you want to make sure no cold air escapes from inside your house when those temperatures drop outside.

Wood Rotting: If the wood in the frame of your old windows has begun to rot, this means the seal around the edges has been broken and water will start to leak into your home. If this is not addressed quickly and efficiently, it can cause health problems and structural damage.