-
YOUR WINDOWS AND DOORS EXPERTS
-
Luma Doors + Windows is your source for all of your
windows and doors in Oshawa
. We carry an impressive range of locally manufactured entry doors and factory direct vinyl windows. Contact us today for a
free in home estimate
.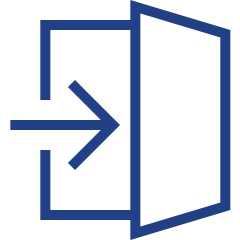 Quality Materials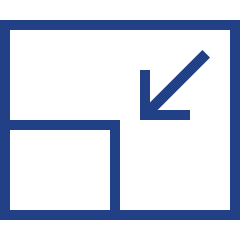 Custom Options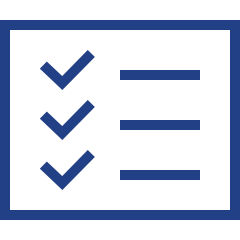 Energy Efficient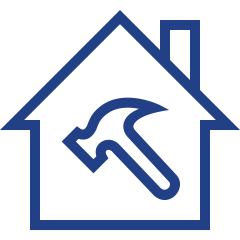 Expert Installations
Recent Installations in Oshawa
Why Choose Us For Your
Vinyl Windows And Entry Doors

FREE IN-HOME ESTIMATEWe make it easy for you to find the products that will improve the aesthetic and energy efficiency of your home.

EXPERT INSTALLATIONOur pros have plenty of experience with installations for vinyl windows and entry doors.

START SAVING TODAYWith our factory-direct, energy efficient products, you will save money in the short and long term.
· FREE IN-HOME ESTIMATE ·
What is the average cost to replace windows?
The average cost to replace windows in Oshawa is:
| Window Type | Window Prices |
| --- | --- |
| Price Estimate | FREE in Oshawa |
| Bay/Bow | $2,499-$5,999 |
| Casement | $389-$949 |
| Awning Window | $389-$949 |
| Sliding Window | $259-$789 |
| Sliding Hung Window | $269-$849 |
How much does it cost to install new windows by room?
The cost to install new windows to different rooms of your house in Oshawa is:
| Window Location | Window Prices by Room |
| --- | --- |
| Price Estimate | FREE in Oshawa |
| Kitchen | $349-$849 |
| Living Room | $1199-$2499 |
| Bedroom | $449-$1199 |
| Basement | $249-$649 |
| Basement Egress | $1499-$3999 |
Browse Our Latest Windows & Doors Installations Near You
What Our Clients in Oshawa Say
Rathan Kandasa
2022-08-29
Great customer services excellent price and excellent job
After a lot of research we chose the right company. Alex and his crew were extremely professional and the installation went very smooth. The company even threw in an extra accessory for security system monitor with a matching color combination.
John Bongertman
2022-06-20
Very professional service and outstanding work. I highly recommend Luma Doors & Widows for all door and window replacement needs.
Extremely happy with Luma Doors & Windows! Alex is very knowledgeable, easy to work with and provided great customer service!! I highly recommend them!!!
Daniel Tsinman
2022-04-03
Incredible customer experience from start to finish. Extremely knowledgeable, competitive pricing and very responsive.
Lillian Foroozandeh
2022-04-03
Thank you Luma for the incredible work done on my front door! So impressed with the service and professionalism of your team. Quick turnaround and great outcome. Couldn't be happier 😊
We chose the right company for replacing our front doors. The installation was delayed for a couple of months, but we are very happy with the look of the door and the quality of the installation.
Alex from Luma Doors was extremely helping from start to finish! I wanted a custom design and he made my vision come true! Amazing quality and workmanship! Will definitely recommend to anyone looking for superior quality and fast turnaround! Would give 10 stars!! Thank you for making my house the prettiest on the block!
Luma replaced the windows in our home and we got our front door from them as well. The windows and the door both look and function great. Thank you for both a great professional service as well excellent customer service. It was a pleasure doing business with you.
Helping You Improve Your Home
Oshawa Windows And Doors Installation Services
Homeowners in Oshawa want their home to be beautiful, comfortable and inviting. Apart from that, they want it to be energy efficient so that they can save money on energy bills.
The team at Luma understands this, which is why we work closely with our clients to help them find the best windows and doors that satisfy all of their needs. Every homeowner is different, and we offer a number of custom options for our vinyl windows and entry doors to meet the needs of all of our valued customers. Our team also takes the time to help our clients understand how they can save money with our fantastic products.
From our vinyl windows, which includes casement, awning, fixed, hung, bay, bow, custom-shaped, and sliding windows, to our entry doors, which includes steel, fiberglass, patio, storm, and garage, you'll find the perfect option for you.
Once we have helped you select the perfect windows and/or doors for your home, our installation crew will professionally install your new products in your home .
· Call-Us: (905) 303-0560 ·
Free In-Home Estimate for Oshawa's Homeowners
Unbeatable Prices
Submit the form below for a free, no obligation in home estimate
Serving Oshawa and Surrounding Areas
Questions About Our Windows and Doors Services in Oshawa
How do you install new windows and doors in Oshawa?
Luma is committed to providing its customers with high-quality products. That's why we're here for you, no matter what – from answering any questions about our product line or services to helping brainstorm an affordable solution that fits your specific needs
The Luma Team stands behind their brand by offering both durable goods as well customer service above and beyond expectations!
Step 1: Plan the Job
It's always best to think things through before you begin the installation. Consider how your moving parts will interact with other installations in close proximity, and plan ahead for any obstacles that might arise during this time!
Step 2: Preparing Walls
Our team of professionals will make sure you never have to worry about water running down your house. We can address any problem, like leaks in windows or cracks due to old construction materials but our number one priority is always customer satisfaction so if something doesn't look right we'll be happy work with you until it does!
Step 3: Window Frames
A new window or door frame is a great way to save money and protect your family's safety. Nails stuck into bricks while walking on uneven surfaces can cause permanent damage (saving you time) that may take months or years, depending how much work needs done in order fix the problem!
Step 4: Window or Door Installation
At our company we know that each and every customer deserves the best! That's why installing your windows and doors securely is a top priority for us. Our commitment to you can't be more unwavering because it goes beyond just making sure everything fits perfectly in place – It serves as an assurance of peace-of mind knowing there are no gaps or vulnerabilities when disaster strikes.
Do you offer a free estimate for windows or doors replacement?
Yes, absolutely. To help you get started with the process of installing new windows or doors, we offer free estimates. Even if you aren't quite sure what you want, our professionals can walk through your home and look at all the rooms that will be affected, so you have an idea of how everything will look once we're finished.
How Long Will the Windows and doors Installation Process Take?
Despite the fact that all projects differ in length depending on a number of factors, learning the factors that can impact this project's length will help you plan ahead and have a clearer understanding of what to expect so you can better prepare.
Taking a look at the factors that can affect the length of this project, let's get started:
The type and number of windows and doors that need to be installed

Whether it is difficult to access the existing window or door installation locations (for example, a brick exterior will limit your access compared to a wood frame).

In case relevant construction trades need to be called in, the amount of labor available to complete the project

Permits and inspections required

Sizes of windows and doors
Is Vinyl a Good Choice for Door and Window Frames?
Vinyl windows are the most popular choice for new windows today. As of 2012, vinyl has outsold aluminum for over a decade now, according to The Safety Window Institute. Vinyl window frames are popular due to their low price, but they are also favored because of their durability and energy efficiency. Even though some argue that newer technologies like fiberglass or fiber-reinforced plastic (used in patio doors) can match or even surpass vinyl's durability, there is no doubt that vinyl is still more popular than ever.
A new set of vinyl windows breathes new life into an older house. These windows are energy efficient, affordable, durable, and easy to maintain. Thanks to newer techniques in installation, it's easier than ever to achieve all of these benefits on your own century-old house.
Despite the fact that fiberglass and other high-tech frames may be stronger and more energy-efficient, most people care more about their overall appearance. 
In order to replace their old windows with something that will blend in and look like it has always been there, vinyl is a better choice.
Likewise, the same durability that makes an older home blend in so well with the neighborhood will also keep it safe from intruders. Window frames made of vinyl are not only resistant to temperature extremes, they are also very difficult to break. As a result, they are your first line of defense against burglars looking to break into your home or apartment without being noticed.
When do I know that I need to replace the entry doors of my house?
Are you aware that an entry door can look very old? Perhaps you are aware of this fact, but are not sure when it is time to replace the doors in your home. Consider the following signs:
Squeaking doors; cracking noises when they are opened; parts of the frame or lock are rusted; the hinges may need to be replaced; exposed nails; worn-out paint; difficulty entering and exiting.
Your front door must function properly in order to keep your house secure. Additionally, it protects your home from the elements and prevents burglars from breaking in. It is not only beneficial to maintain the value of your property, but it will also increase its appeal if you replace your old entry doors with new ones.
While front doors are typically made of solid wood or metal, there are now options available with side-by-side glass panels. Most of the time, this will allow for more light to enter the house during the day while reducing the need for electric lighting at night. People will have a better view of outside their homes with larger panes of glass that let in natural light from a variety of angles.
When do I know that I need to replace my windows?
There are not always obvious signs of damage. There are some signs that might indicate that your window needs to be replaced:
– Cracks in the glass
– Broken or sticky locks or latches on the frame
– Discoloration around the frame due to water damage, mold, rot, etc.
– Stains on inside walls from leaks or condensation
– Loose joints with cracking caulking
– Warped wood/frame
Most importantly, is it drafty? If you feel cold air coming through where the window is installed, it's definitely time to replace it! Remember that many of these signs can be present for a very long time before they are visible, so if you are unsure, you should always consult someone with experience with windows.