-
YOUR WINDOWS AND DOORS EXPERTS
-
Luma Doors + Windows is your source for all of your
windows and doors in Guelph
. We carry an impressive range of locally manufactured entry doors and factory direct vinyl windows. Contact us today for a
free in home estimate
.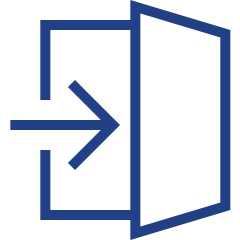 Quality Materials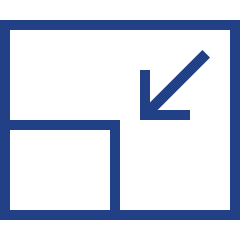 Custom Options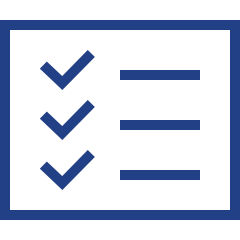 Energy Efficient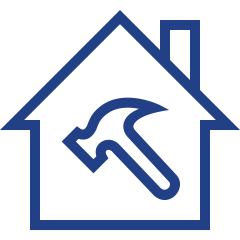 Expert Installations
Recent Installations in Guelph
Why Choose Us For Your
Vinyl Windows And Entry Doors

FREE IN-HOME ESTIMATEWe make it easy for you to find the products that will improve the aesthetic and energy efficiency of your home.

EXPERT INSTALLATIONOur pros have plenty of experience with installations for vinyl windows and entry doors.

START SAVING TODAYWith our factory-direct, energy efficient products, you will save money in the short and long term.
· FREE IN-HOME ESTIMATE ·
What is the average cost to replace windows?
The average cost to replace windows in Guelph is:
| Window Type | Window Prices |
| --- | --- |
| Price Estimate | FREE in Guelph |
| Bay/Bow | $2,499-$5,999 |
| Casement | $389-$949 |
| Awning Window | $389-$949 |
| Sliding Window | $259-$789 |
| Sliding Hung Window | $269-$849 |
How much does it cost to install new windows by room?
The cost to install new windows to different rooms of your house in Guelph is:
| Window Location | Window Prices by Room |
| --- | --- |
| Price Estimate | FREE in Guelph |
| Kitchen | $349-$849 |
| Living Room | $1199-$2499 |
| Bedroom | $449-$1199 |
| Basement | $249-$649 |
| Basement Egress | $1499-$3999 |
Browse Our Latest Windows & Doors Installations Near You
What Our Clients in Guelph Say
New Front Door Installed
I have recently had a new front door installed for me. From the quoting process to the installation itself Alex and his team were very detail oriented in bringing my vision to life while maintaining professionalism.

Ilan
Amazing Service
Amazing service! Definitely the way to go if you're looking for great customer service and professional work. Completed all necessary work in the time frame we discussed and were honestly amazing!

Joey
Pricing Was Great
Highly recommend!  Pricing was great… the finished door is beautiful and well crafted. The installers did an amazing job!

Steve
Helping You Improve Your Home
Guelph Windows And Doors Installation Services
Homeowners in Guelph want their home to be beautiful, comfortable and inviting. Apart from that, they want it to be energy efficient so that they can save money on energy bills.
The team at Luma understands this, which is why we work closely with our clients to help them find the best windows and doors that satisfy all of their needs. Every homeowner is different, and we offer a number of custom options for our vinyl windows and entry doors to meet the needs of all of our valued customers. Our team also takes the time to help our clients understand how they can save money with our fantastic products.
From our vinyl windows, which includes casement, awning, fixed, hung, bay, bow, custom-shaped, and sliding windows, to our entry doors, which includes steel, fiberglass, patio, storm, and garage, you'll find the perfect option for you.
Once we have helped you select the perfect windows and/or doors for your home, our installation crew will professionally install your new products in your home .
· Call-Us: (905) 303-0560 ·
Free In-Home Estimate for Guelph's Homeowners
Unbeatable Prices
Submit the form below for a free, no obligation in home estimate
Serving Guelph and Surrounding Areas
Questions About Our Windows and Doors Services in Guelph
How do you install new windows and doors in Guelph?
You should take good care of your home, as it is your sanctuary. Do not wait until the last minute if you want to maintain this sacred space! Luma has already completed research to answer all your questions instantly – just call us and one of our advisors will tell you how much investment they recommend based on the type of window / door system that would best fit every customer's needs as soon as possible without wasting time between appointments.
Step 1: Plan the Job
Installing new windows is a big decision, so do some research and prepare for what's coming next. Prior to choosing any type of material, you need to know the size of the opening. Not every material looks good with every type or design! It is also important to have ample room inside your foundation for this once it has been opened outwards (to the outside). By making certain there are no interference issues now, you can save time in the future by deciding on these things in advance.
Step 2: Preparing Walls
LUMA's experts are knowledgeable about how to avoid leaks in windows. They will ensure a proper seal around your building materials so that new renderings do not come into contact with moisture in the core of old mortar or plaster, which can cause them to leak down the road.
Our technicians make sure that there is no gap between exterior surfaces, and get-going by removing all debris before laying fresh concrete; they'll also scrape away any excess material above its grade level if necessary.
Step 3: Window Frames
You should prepare the adjoining wall for installing a window or door frame by cleaning and leveling it. In order to prevent future damage when items such as internal doors need to be removed at some point, we countersink any nails used for installation so they don't penetrate too deeply into the brickwork.
Step 4: Window or Door Installation
Last but not least, our window and door installers will ensure that the installations are secured at different points to your home's frame. The glazing type you select should be installed securely against walls or floors, so that it doesn't just hang there carelessly during settling procedures–because if water seeps into it, it will cause damage.
Do you offer a free estimate for windows or doors replacement?
Absolutely. To make the process as easy and stress free for you, we offer a free complementary consultation.
The free estimate will involve an exterior and interior evaluation of your windows or doors. We take measurements if necessary to ensure the correct pricing of the product. We want to ensure that every customer receives the best service possible for their needs, which is why we wish to give everyone who wants it one of these estimates at no charge so they can understand what they are paying for before anything is purchased or installed. This allows us to build trust within our community which helps us form long lasting relationships with our customers.
Is Vinyl a Good Choice for Door and Window Frames?
Vinyl windows are great options for several reasons. First of all, vinyl is a great insulator and can keep your home warm in the winter and cool in the summer. Not only that, but it is resistant to rotting and deterioration from moisture or insects. Vinyl frames can be custom cut so they fit any size opening, have high-quality insulation, low maintenance requirements, and are environmentally friendly because they give off no toxic fumes during installation or use.
Vinyl window frames expand and contract with temperature changes without becoming deformed like wood can (causing gaps between the frame and siding). Low maintenance makes vinyl windows a great choice as you don't need to paint them or do other repairs unless there's damage. It also won't rot like wood does over time. During the summer, it will keep a house cool and during the winter, it will help a home stay warm. Not only that, but vinyl frames have high-quality insulation which works well to keep homes energy efficient. With vinyl windows, you won't have to worry about insect infestations as they're not susceptible to rot or deterioration from moisture like wood is.
Vinyl isn't damaged by rot or insects either so there's little need for maintenance other than cleaning. It doesn't warp or corrode over time either so people often choose vinyl because of its durability and visual appeal as an option to wood frames. Vinyl also makes a good insulator so a house using them has less problems with drafts or hot and cold spots than with wood frames. Vinyl frames are also environmentally friendly as they're made from recycled materials, don't use harmful chemicals during production, and are recyclable themselves at the end of their useful life.
Vinyl window frames are easy to work with too. They can be custom cut to fit any shape of opening, which means you get a tight seal against air infiltration even around oddly sized windows or doors. It's important for your home to have good seals where the frame meets siding because otherwise outside air will get in which can cause problems like mold growth that may weaken your home's structure over time.  
Also, vinyl is available in several styles (clear or tinted) so people can choose what they like and get the look they want for their windows and doors. People also really like that vinyl is a renewable resource as it's made from recycled materials and can be recycled at the end of its life. It doesn't rot or warp either so even though it lasts a long time, you won't have to worry about needing repairs because of wood warping or rotting over time.
When do I know that I need to replace the entry doors of my house?
Several signs can indicate you should start thinking about replacing your entry doors. They include deteriorating appearance, fading, discoloring, rusting or corroding hinges and latches, scratches, and dents that don't go away.
Aesthetics play a role in choosing entry door replacements, too. Entryways set the tone for your home's exterior décor: They frame windows and landscaping features; provide balance between architectural styles; coordinate accents like hardware; and emphasize your entrance's visual center—the doorway itself!
Other factors to consider include energy efficiency, noise reduction, security, the degree of weather protection you need, and how much traffic is common in your entranceway.
When do I know that I need to replace my windows?
If there are any drafts or cold spots throughout your home, it's a good indicator that some of your windows may need an upgrade.
To find out if you have air leaks in your house, first close all doors around the perimeter of each room. Then hold a lit candle about two inches from the window glass on the inside of the window. If you see movement of light around the edges of the window, this indicates an area where warm air is escaping outside through cracks in the seals. Watch for light to ripple across three areas around each window: at top and bottom center, and along both sides. Any major movement means there's a leak.